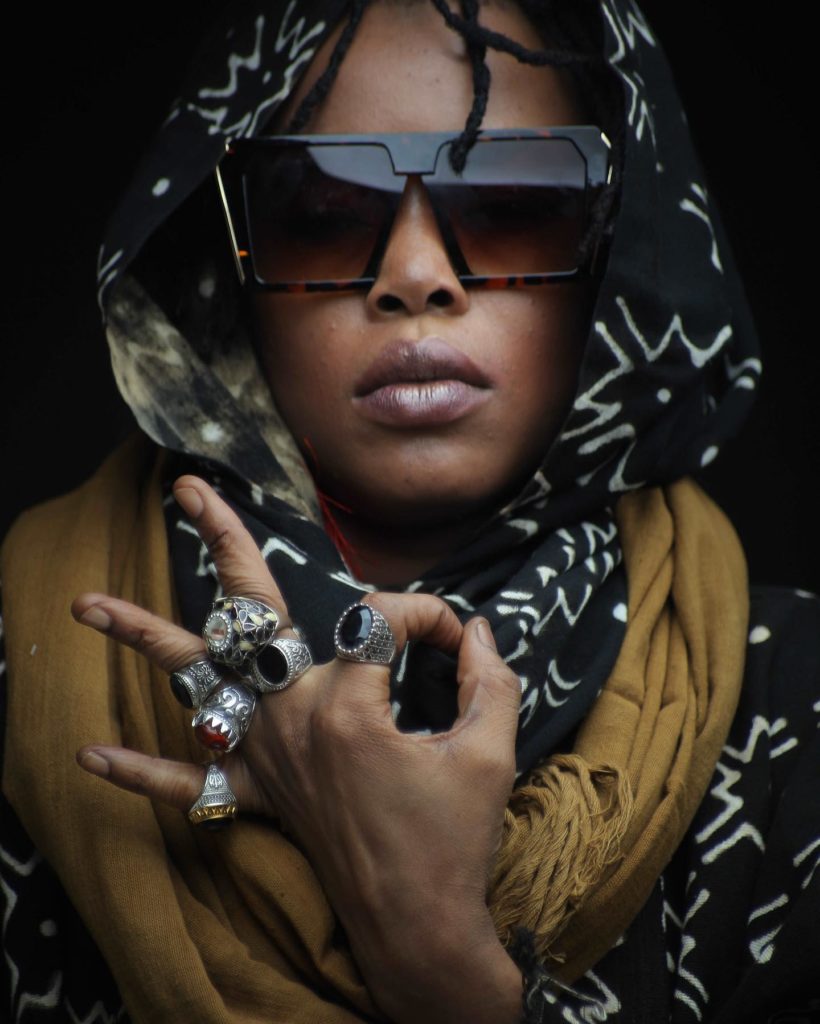 AMI YEREWOLO
NEW ALBUM "AY" (April 2021)
Known as Mali's biggest female rapper, Ami Yerewolo has gained a continent-wide following from her high-energy performances that bluntly address issues that both her country and generation are dealing with: loyalty to family vs one's self, nationalism vs. regionalism, women's rights etc. Unafraid to rap about sexism, injustice, and backstabbers, Yerewolo creates beats with witty, smart, and occasionally acerbic lyrics in a mix of French and Bambara.
After taking medicine and finance studies, Ami Yerewolo set up a first band of female hip hop singers called « Natty Girls ». Then she joined the collective « 223 Crew » founded by Yéli Fuzo and in 2013, she obtained her license in finance. In 2014 was released her debut album « Naissance » (meaning « Birth ») which marks a new turning point in her music. An album that shows how hip hop is fundamental roots and anchor for the young artist. An album that mixes not only hip hop, vocals, slam but also traditional Mandingo music in such a way that some may see it as her own unique genre.
In addition to her musical activities, the female singer is an activist who acts on behalf of orphans, women and human rights. Shocked by the hardships Malian women have endured and continues to endure in the local hip hop community, Ami Yerewolo decided in 2017 to support young girls artists through the concert « Mali A Des Rappeuses ».
This same year, she got noticed by her remarkable participation in the 2017 French radio RFI New Talent Award, and end up second in the standings. In 2018, Ami Yerewolo released her second album "Mon combat" (meaning My Fight) made of 15 songs, including 8 featuring tracks with African artists. In 2020, she is booked for showcase festival Show-me taking place in Zurich in January, under the patronage of Blick Bassy who decided to produce her next album to allow her having an international career. At Summer 2020, she was invited to be part of the famous African project « Les Amazones d'Afrique » line up giving the young artist the chance to perform in major European festivals !
"Je gère" (means "I run") as the first excerpt of the new album "AY" was released in October 2020, and gained recognition by the French medias as RFI, PAM, Nova and many others. The young artist confirmed this craze with her new album (released in April 2021), which received many positive reviews.
Ami got noticed by many major festivals like the Paléo Festival, which is already scheduled in July 2022.
PRESS
"Mali's first ever female rapper Ami Yerewolo shows us how she makes her perfect cup of tea"
BBC Africa
"Malian Rapper Ami Yerewolo Rises Against All Odds"
OkayAfrica
Video clip – "NIAFIYE" feat Badd Lime – November 2021
Video clip – "I Bamba" – March 2021
Video clip – "Je Gère" – Dec 2020
Live – Quai Branly, Paris – May 2022
Live – Show-me, Zurich – January 2020