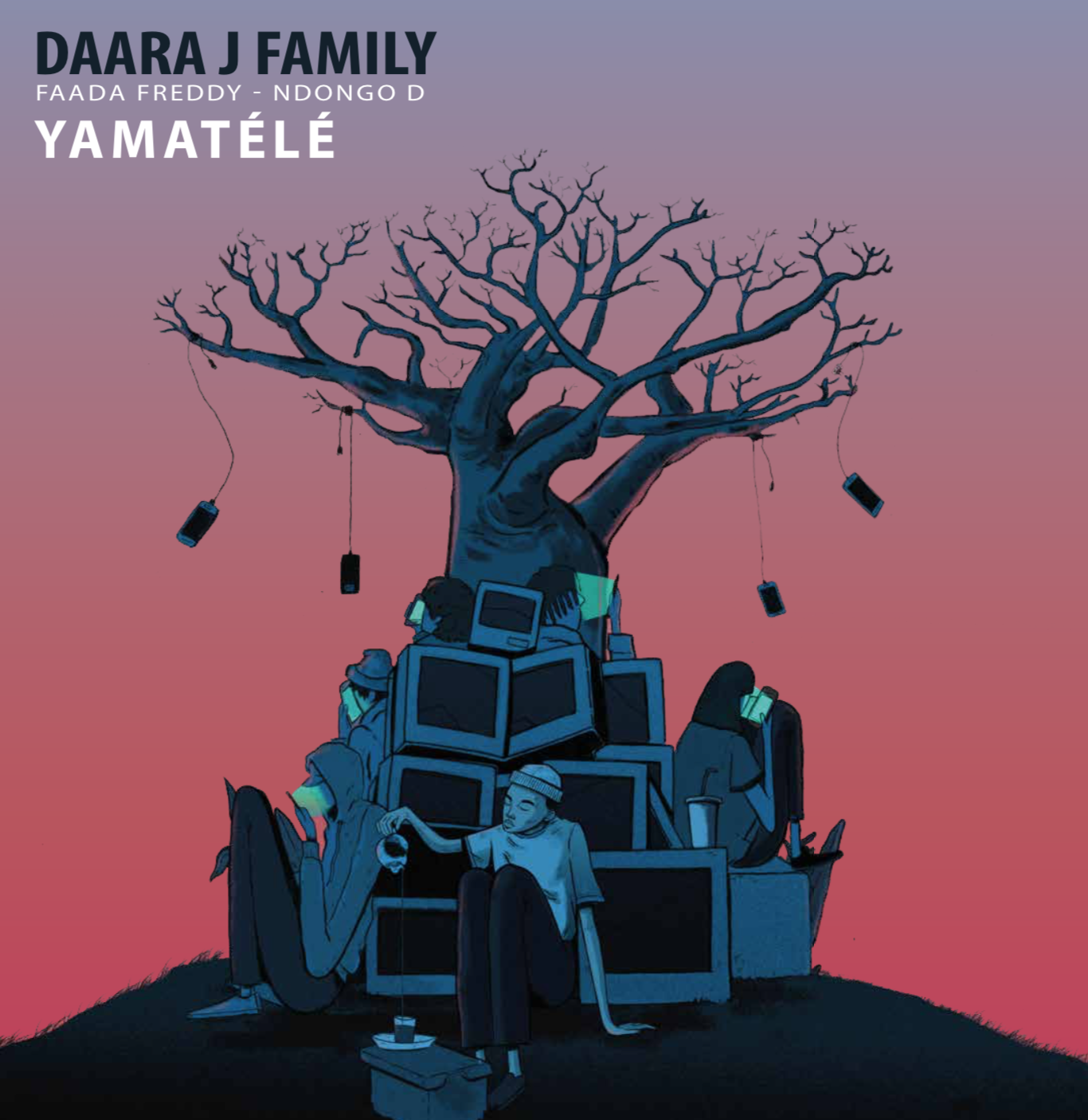 DAARA J FAMILY 
feat. FAADA FREDDY & NDONGO D.
new album "Yaamatele" (January 2020 / Universal)
When Africa is your homeland and Dakar your playground, when the soundtrack of your childhood mixes traditional Senegalese music with James Brown, Bob Marley or Pink Floyd, when the explosive sounds of Public Enemy radically changes your musical vision and determines which road to take, and when everyday on the way to school you cross the path of someone who, without knowing it, shares the same artistic ideas and dreams of cultural and social emancipation, then it is natural that this chemistry sparks a musical project which maps your adult life.
In 1992, the two childhood friends Faada Freddy and Ndongo D. decided to work together. Hip Hop came naturally to them, despite the genre and its representation of everyday life coming from afar, yet the spirit was seemingly encrypted into a collective memory as it was simply a modern continuation of traditional Griot rhapsodies from their native countries.
As a live band, their "energetic" hip-hop echoes their social concerns for education, ecology, and child protection. Committed to the support of a strong African identity for future generations, their lyrics in Wolof, English and French always convey the hope of a better world with unflinching optimism, that they live as their life mission.
After more than 20 years of career, Daara J Family remains one of the leading hip-hop bands from Africa and one of its best ambassadors. A thousand of performances all over the world to their credit, including supports for Wyclef Jean and Mos Def in the USA, co billings with Peter Gabriel at Womad, Africa Express and Damon Albarn in London and Lagos, appearances at Roskilde festival, Transmusicales in Rennes, Solidays in Paris, etc. ; four albums were released between 1997 and 2010, including "Boomerang", winner of the BBC World Award for Best Album in 2003, which illustrate the breadth of the band's register and their incredible ability to bring the continents together from Dakar to New York, from Paris to Kingston.
The duo have matured and between their respective solo projects, fortified by a new creative energy and the same ardour as when they started out, Ndongo D. and Faada Freddy are back on the road !
Video clip – "Run Away Ta" feat. AfrotroniX – Nov 2022
Live session @ Radio Nova, Néo Géo – Jan 2020
Video clip "TchéKoulé" – Dec 2019
Video clip "Jamono" – Nov 2019
"Give me your love" – Sept 2018