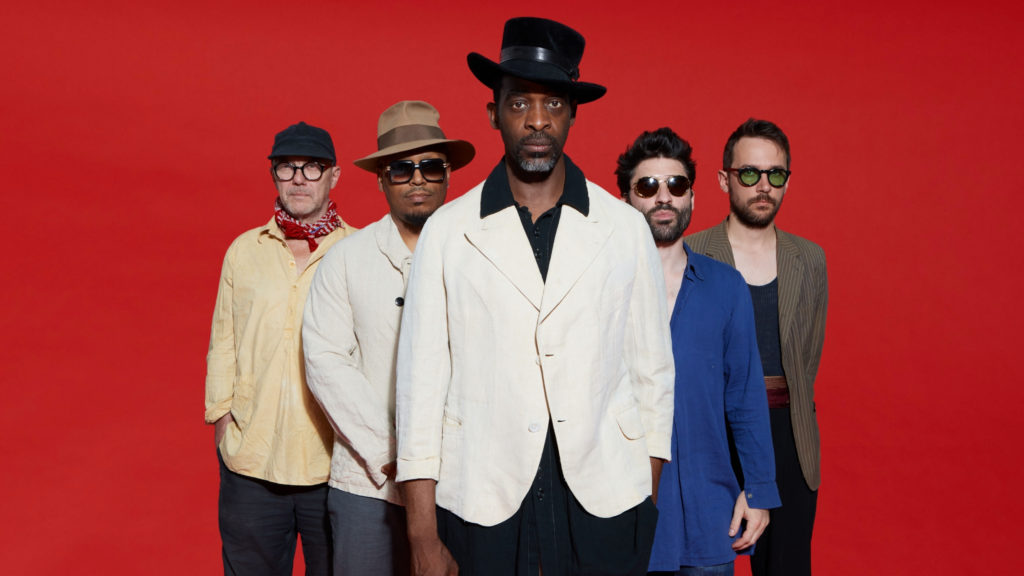 New album « The Same Tree »
[L'Inlassable Disque / September 2022]
Since The Selenites was created in 2008, not a continent that has not heard the retro futuristic sounds of the men of the moon. With more than 200 concerts to date, in Paris, New York, Dakar, Bombay, London, Istanbul, Bangalore, Los Angeles, Bangui, Douala… From Asia to America, from Europe to Africa, thousands of earthlings have danced to their rhythms. Bibi Tanga & the Selenites have traveled all over the world, delivering hits that accompany us and stick in our minds. From «Redwine» to «My heart is jumping», from «Be Africa» to «Poetofthe soul», the quintet has, since its formation, found its place in many playlists.
Always in search of new explorations, Bibi Tanga & the Selenites return to your musical orbit with «The same tree», their 4th album. Sometimes festive, sometimes dark, their hybrid funk combines the musical DNA of each of the band's 5 members, creating a subtle sonic alloy.
Around Bibi Tanga's deep voice and bass, Eric Kerridge (figure of the funk scene, performing with the Malka Family), Arthur Simonini (eclectic film music composer) and Arnaud Biscay (virtuoso drummer, performing with Michel Portal, Adrien Soleiman, Malik Djoudi or Philipe Katerine) are led by the enigmatic and prolific Professor Tireless, the great sorcerer of samples.
For their return, the Selenites drew from their multiple influences to concoct a box of groove as dancing as hypnotic.
Discography :
2006 : Yellow Gauze
2009 : Dunya
2012 : 40% of Sunshine
Live session – Arte TV – September 2022
Music Video – "Like A Rolling Stone" – June 2022
Music video –  "The Good Side of your Face" – March 2022
 Live – "Pasi"
Live – "It's the Earth that moves"