Nouvel album « The Same Tree »
[L'Inlassable Disque / 16 Septembre 2022]
Depuis 2008, date officielle de la création du son Selenites, pas un continent qui n'ait entendu les sonorités retrofuturistes des hommes de la lune. Avec plus de 200 concerts à leur actif, à Paris, New-York, Dakar, Bombay,, Istanbul, Bangalore, Los Angeles, Bangui, Douala… De l'Asie à l'Amérique, de l'Europe à l'Afrique, des milliers de terriennes et terriens envoutés ont dansé aux rythmes des hommes de la lune. Bibi Tanga & the Selenites ont sillonné la planète, enchaînant les morceaux imparables qui nous accompagnent et nous restent en tête. De « Redwine » à « My heart is jumping », de « Be Africa » à « Poetofthe soul », le quintette a, depuis sa formation, trouvé sa place dans de nombreuses playlists.
Toujours en quête de nouvelles explorations, Bibi Tanga & the Selenites reviennent sur votre orbite musicale avec « The same tree », leur 4e album. Tantôt festif, tantôt dark, leur funk hybride combine l'ADN musical de chacun des 5 membres du groupe, créant ainsi un subtil alliage sonore.
Autour des vibrations de la voix profonde et de la basse de Bibi Tanga, Eric Kerridge (figure de la scène funk et vertèbre guitaristique de la Malka Family), Arthur Simonini (transfuge ultra éclectique du Conservatoire National et compositeur de musique de films, notamment pour Céline Sciamma) et Arnaud Biscay (batteur virtuose, entendu aussi bien auprès de Michel Portal, Adrien Soleiman, Malik Djoudi ou Philipe Katerine) sont conduits par l'énigmatique et prolifique Professeur Inlassable, platineur artistique et grand sorcier des samples.
Pour leur retour, les Selenites ont puisé dans leurs influences multiples pour nous concocter un écrin de groove aussi dansant qu'hypnotique.




"La Planète entière nous l'envie" (TTT)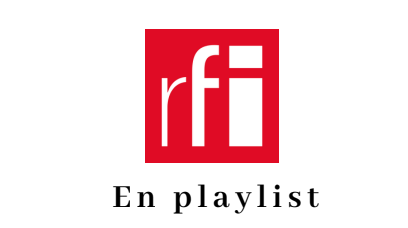 Live – Les Concerts Volants – Arte Concerts – Septembre 2022
Clip – « Like A Rolling Stone » – Juin 2022
Clip –  « The Good Side of your Face » – Mars 2022
Live – « Pasi »
Live – « It's the Earth that moves »