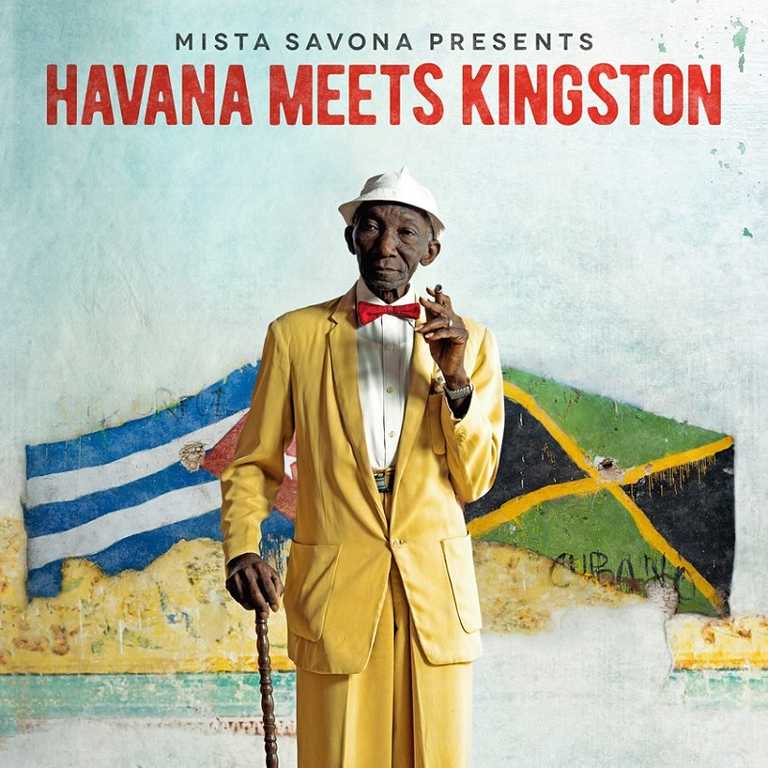 Havana meets Kingston, Cuba rencontre la Jamaïque … Deux îles, deux histoires passionnément liées à la musique, et deux peuples qui vivent encore et toujours à travers elle.
Pourtant, jusqu'à aujourd'hui personne n'avait encore pensé à réunir ces deux cultures. L'idée nait grâce à l'ingéniosité de Mista Savona, producteur-DJ australien qui parcourt la planète en quête de sons et de talents. En 2015 il décide de réunir les meilleurs musicians de Kingston à la Havane et d'enregistrer un tel album a studio Egrem de La Havane. Ainsi se rencontrent Sly & Robbie, Bongo Herman, 'Bopee' Anderson, Ernest Ranglin, Rolando Luna et Barbarito Torres du Buena Vista Social Club, Los Van Van, Havana Cultura et beaucoup d'autres. Les musiciens expérimentés jouent également avec les jeunes prodiges des deux îles. Un échange intergénérationnel et culturel historique ! Les frontières s'ouvrent grâce à la musique.
Depuis quelques mois le projet explose sur la toile, suscitant un intérêt extraordinaire des fans de musique en tout genre ! David Rodigan lui-même, dj et programmateur de la célèbre BBC en Angleterre fond pour le premier single « Carnival » qui allie le flow urbain en patois jamaïcain de Randy Valentine, et la voix aux accents cubain de Solis. Une chanson sur le pouvoir transformateur de la musique qui mélange savoureusement les notes de piano à la cubaine, les basses profondes du reggae ou encore les percussions afro cubaines, afro jamaïcaines.
Havana Meets Kingston ouvre une nouvelle page de l'histoire de la musique caribéenne. L'alliance unique entre deux langues et deux styles. Le son de toute une génération multiculturelle qui ne se confine plus à un style en particulier, avide de nouveauté et d'expérimentation, de voyages et de rencontres.
Après le succès du premier album sorti en Novembre 2017, le second album sortira en Avril 2020.
«The high production values and top-notch musicianship yield a unique and captivating set»
Mojo Mag ★ ★ ★ ★

«The musical cocktail that is Havana Meets Kingston and which is already being spoken of as a landmark release.» Echoes Mag
« The Havana meets Kingston project united some of the island's finest musicians for a historic recording session » BBC
« If you miss Havana Meets Kingston, there's something wrong somewhere.
This album will grace many if not most best album of the year lists. » HUFF POST
* #1 iTunes World Music Charts // #3 on Billboard reggae
en accord avec Cartel Concerts

LINE UP- en tournée :
Solis – vocal (Cuba)
Randy Valentine – vocal (Jamaica)
Brenda Navarette – vocal & bata (Cuba)
Boppee – guitar (Jamaica)
Rolando Luna – piano (Cuba)
Julito Padron – trumpet (Cuba)
Jake "Mista" Savona – Keys & artistic direction (Australia)
Inor Sotolongo – percussions (Cuba)
Mathieu Bost – saxophone (France)
Manu Garcia – drums (France)
Valess Assouan – bass (France)
Live @ BBC Proms 2018, Royal Albert Hall, London, July 31st

Video-clip « Havana meets Kingston » feat. Brenda Navarette (Feb. 2020)
Video-clip « Carnival » feat. Solis & Randy Valentine (Summer 2017)

EPK – présentation du projet
Video-clip « El Cuarto de Tula » feat. Maikel Ante, El Medico & Turbulence (Sept. 2017)