"MAMA FORGOT HER NAME WAS MIRACLE"
[2022.03.11/ Warner]
Born in Canada to Haitian parents and based in Paris, the singer looks on her relationship to the voodoo pantheon and her rituals to cultivate magic on a daily basis, mystical and musical rituals because according to her, "singing means praying twice".
Since her debut in 2008, Mélissa Laveaux has sown little clues as to her way of being in the world, feminist spiritual and decolonial, through her indocile and haunted folk. An emancipatory magic distilled from one album to another, including in the excellent "Radio Siwèl" (No Format / 2018), which revisited the songs of struggle and folklore of her Haitian roots and reflected her care to honor her ancestors.
Singer, songwriter and guitarist, Mélissa Laveaux is preparing a new opus dedicated to lullybalies and to the great female figures over the ages and stories, with a folktronica flavor of music.
PRESS
"Most exiting music of 2018"
BBC Culture
"A Lilting, joyful record"
The Guardian
"A seductive, original piece of work"
The Observer
"Mélissa Laveaux has created something totally unforgettable with Radyo Siwèl."
AFROPUNK
"It's a richly evocative album that it's impossible to sit still to and confirms Laveaux as a unique talent."
Drowned In Sound
"A cheery, Caribbean-tinged anthem which draws on her Haitian rootsgracefully"
Notion Magazine
"There's a beautifully bright sway to Mélissa Laveaux's new track that instantly grips ….crafting something both tender and tremendous"
Gold Flake Paint
MOJO MAGAZINE 
★ ★ ★ ★

THE FINANCIAL TIMES 
★ ★ ★ ★ ★
in agreement with Junzi Arts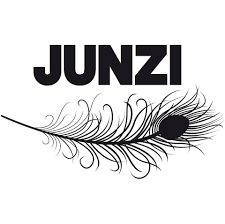 "La Baleine" – video clip – November 2022
"Fire Next Time" – live session – March 2022
"Papessa" – video clip – March 2022
« Lilith » – A Colors Show – July 2021
 "Jolibwa" – live on BBC Two at Later with Jools Holland